Global Yoga Exchange Conference(GYEC).
Back | Print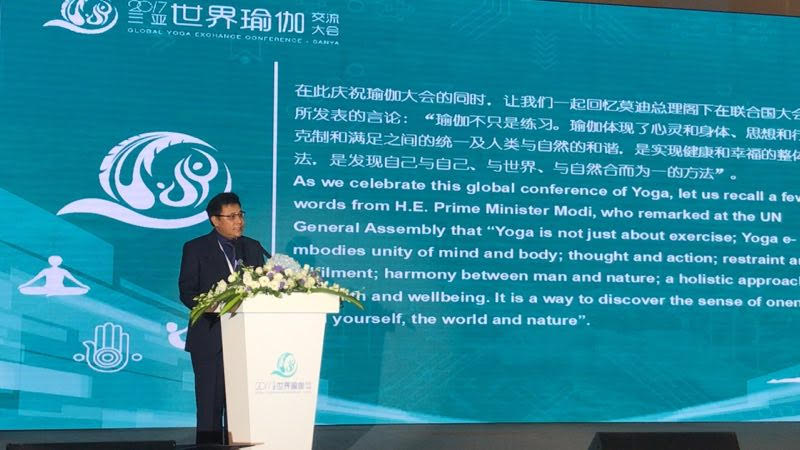 The Consulate General of India in Guangzhou and Sanya Municipal Government came together and organized a 'Global Yoga Exchange Conference' (GYEC) in Sanya. The opening ceremony of this event was held at Yalong Bay Conference Centre today. The event was attended by dignitaries from Sanya Government, renowned Yoga Gurus from all parts of the world hundreds of enthusiastic Yoga practitioners.

The opening ceremony was addressed by Sanya leader Mr Bao Jian, Consulate General of India Sailas Thangal, Yoga Guru Padmashree Bharat Bhushan and Guru U Pandora Anand a Chinese Malaysian.


The GYEC opened with grand scale was part of the Consulate continuous efforts to promote India and indian culture in China as part of the celebration to mark India@ 70. The four day event includes intensive Yoga Workshops, classes led by world renown 20 yog gurus from various schools of yoga.
The GYEC is a significant step in the right direction to promote our common cultural heritage, promote India-China cultural relations, People to people contacts.Above all it is expected to go a long way in furthering India-China bilateral relations.