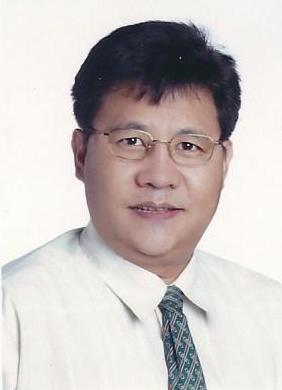 Mr. Y.K. Sailas Thangal
Consul General of India
Mr. Y.K. Sailas Thangal joined the Indian Foreign Service in 1996. Before his appointment as the Consul General of India in Guangzhou, he served as Minister and Deputy Chief of Mission, Embassy of India in Yangon, Myanmar. He has also served as Director, External Publicity in the Ministry of External Affairs, New Delhi (January 2010-June 2012), Counsellor at the Embassy of India in The Hague, Netherlands (December 2006-December 2010) looking after India's interest at the International Organizations such as Organization for the Prohibition of Chemical Weapons (OPCW), International Court of Justice, (ICJ), Permanent Court of Arbitration, (PCA), and The Hague conference on private international law besides handling administration as Head of Chancery and bilateral political division, as First Secretary in-charge of Political, Cultural and Administration as Head of Chancery at the Embassy of India, Abu Dhabi, UAE, (2003-2006), Under Secretary External Publicity in Ministry of External Affairs Delhi (2000-2003) and as Third Secretary/Second Secretary at the Indian Embassy, Tehran (1997-2000).
During his stint as Minister and Deputy Chief of Mission in Yangon, he handled Political, Culture, Information and development cooperation projects. During his stints in the Ministry of External Affairs in Delhi as Director of External publicity he worked closely with media organizations both Indian and foreign based in India. He played an important role in dissemination of information on Government of India policy on various matters. He was also the media liaison officer to the President of India whenever the President traveled to foreign countries. During his tenure in the Netherlands, he was actively involved in organizing Pravasi Diwas in the Netherlands, and a Festival of India in the Netherlands. The Festival organized in coordination with the Concertgebouw, the Indian Council for Cultural Relations (ICCR), Government of India and many other art organizations, was one of the largest India Festival ever held in that country which showcased the best of Indian culture in the Netherlands.
Mr. Sailas Thangal holds Master Degree in Science (M.Sc. Geology) from the Bangalore University. He is married to Shanngamla Thangal and has one daughter and one son. His leisure time goes to photography, cooking and music.
唐施恩
唐施恩先生1996年加入印度外事服务部。在担任印度驻广州总领事之前,他是印度驻缅甸仰光大使馆的公使。他也曾担任过:印度外交部外宣司副司长(2010年1月- 2012年6月);印度驻荷兰海牙大使馆参赞(2006年12月- 2010年12月),维护印度在国际组织中的利益,包括禁止化学武器组织(OPCW)、国际法院(ICJ)、常设仲裁法庭(PCA)和海牙国际私法会议等,同时他也兼任馆长处理行政,并负责双边政治处;印度驻阿拉伯联合酋长国阿布扎比大使馆政治文化处一等秘书和行政馆长(2003年-2006年);印度外交部外宣司下秘(2000年-2003年);印度驻德黑兰大使馆三等秘书和二等秘书(1997年-2000年)。
在担任印度驻缅甸公使期间,他负责政治、文化、信息和开发合作项目等事务。在担任印度外交部外宣司处长期间,他与印度媒体及驻印外媒保持紧密联系,为印度政府传播各领域的政策信息发挥了重要作用。同时,他也是印度总统出访国外时的媒体联络人。在荷兰任职期间,他积极参与组织海外印侨日和印度节。该节日由阿姆斯特丹音乐厅、印度文化交流协会(ICCR)和其他艺术机构联合举办,是该国举办过最大型的印度节,向荷兰展示了印度文化的精华。
唐施恩先生毕业于班加罗尔大学,获理学硕士学位(地理学)。已婚,与夫人唐香育有一子一女。他的业余爱好是摄影、烹饪和音乐。